Focusing on superior network performance
Ethernet based network
Optimised network designs, implementation and support for legacy based ethernet networks. Solutions delivered by a team of experts, mitigating risk inline with client budgets and requirements, with zero downtime.
Wireless network
Experts in design and implementation of efficient, optimised and secure wireless networks. Trusted and utilised by enterprise level businesses throughout Europe for on premise, cloud and connectivity solutions.
Next generation network
Europe's leading design and architecture teams, providing network solutions through simple, intelligent and automated processes and systems. Ensuring high throughput with secure and optimised traffic.
End-to-end project management, managed services, upgrades or ongoing maintenance, our strategy is to focus our agility and innovation to deliver business solutions that are secure, cost-effective and reliable. Designed specifically around our client needs, our infrastructure ensures maximum operational efficiencies whilst mitigating risk.
Outside Plant Fiber
Network room design development
Network room fit-out including cable trays, racks, grounding, busbar
Outside plant & inside plant fiber deployment
Bulk fibre fusion splice and test to client config files
Network roll-out and office fit-out
Bundle fibre deployment run in cable conveyance
Network switches
Network equipment rack & stack
Wifi network
Containment solutions
Working with the latest technologies and brands, Team Red Bear carries all of the global qualifications required for any ICT project.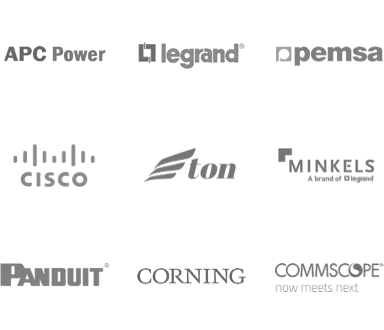 Precision
Excellent attention to detail, mitigating risk and the need for client supervision.
Secure
Managing and optimising mission-critical data alleviating operational downtime.
Efficient
Networks designed and installed to increase productivity, reduce costs and improve performance.